HSCGWA Projects
---
HSCGWA Second shipment container loading to Sri Lanka for Covid-19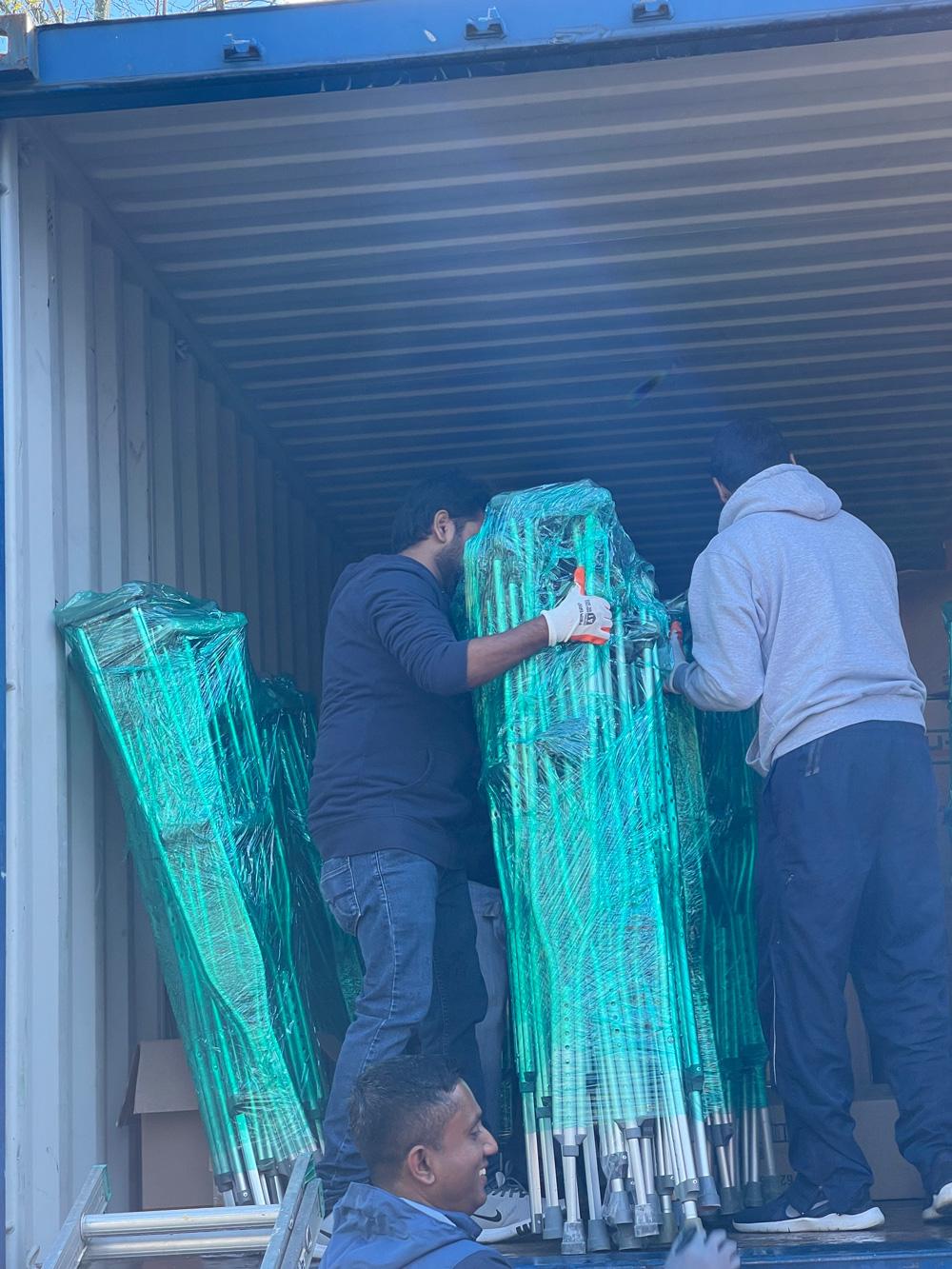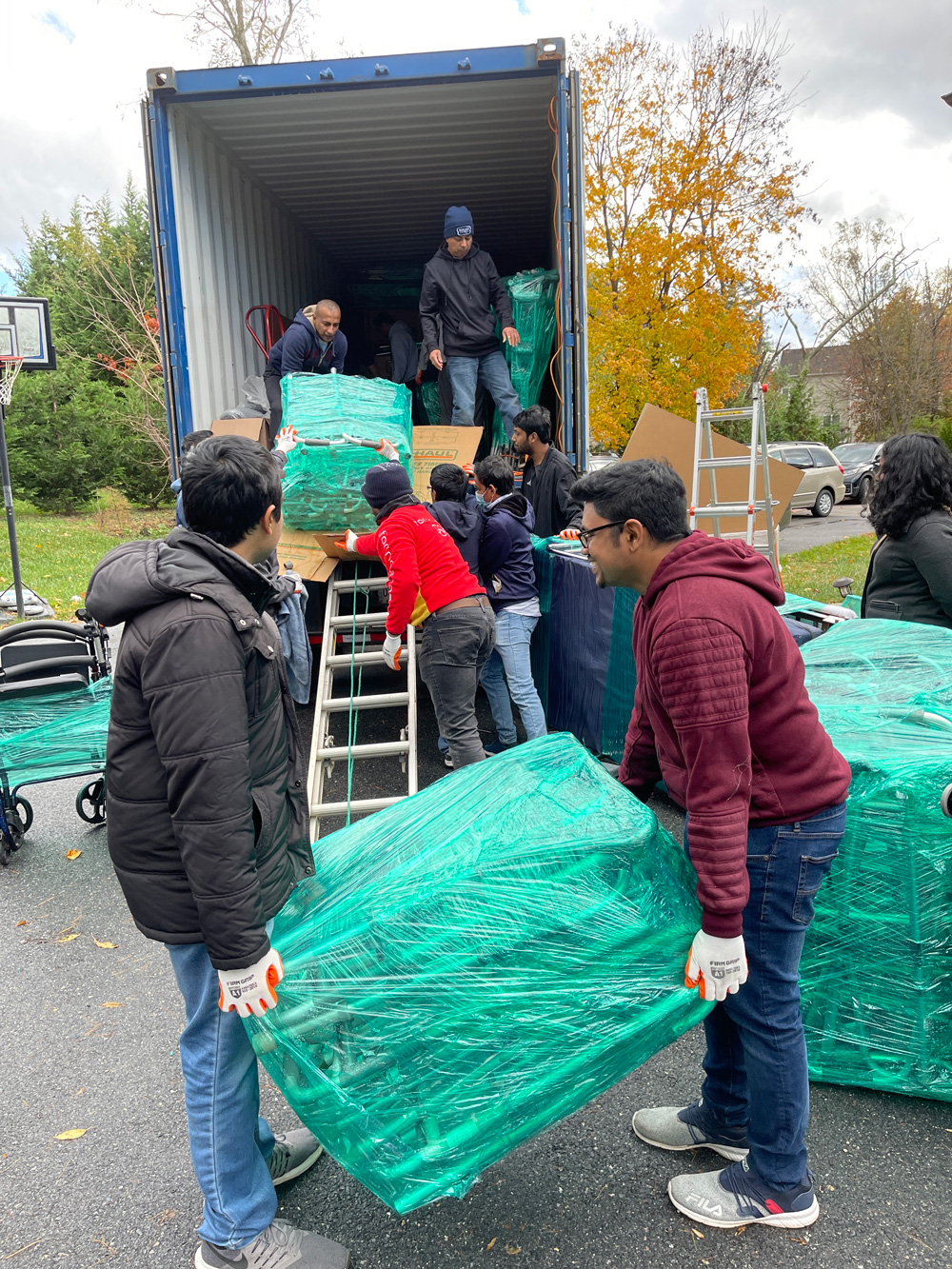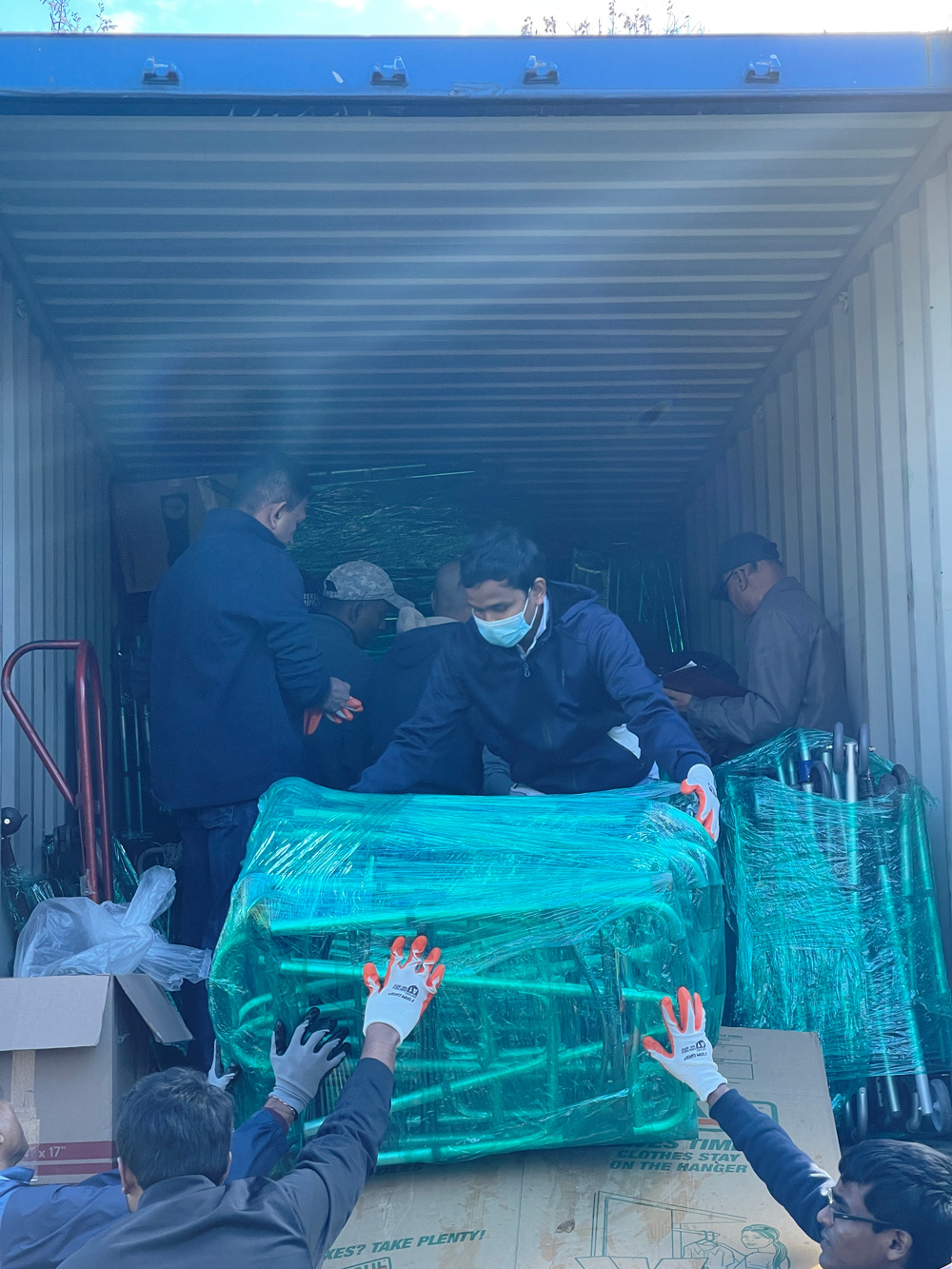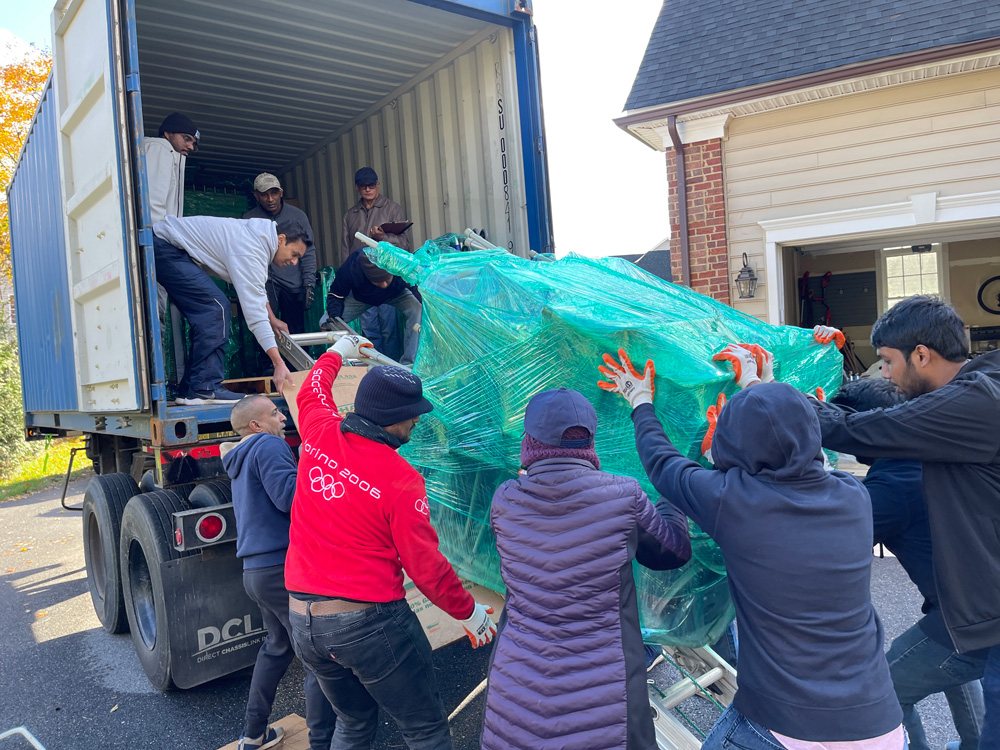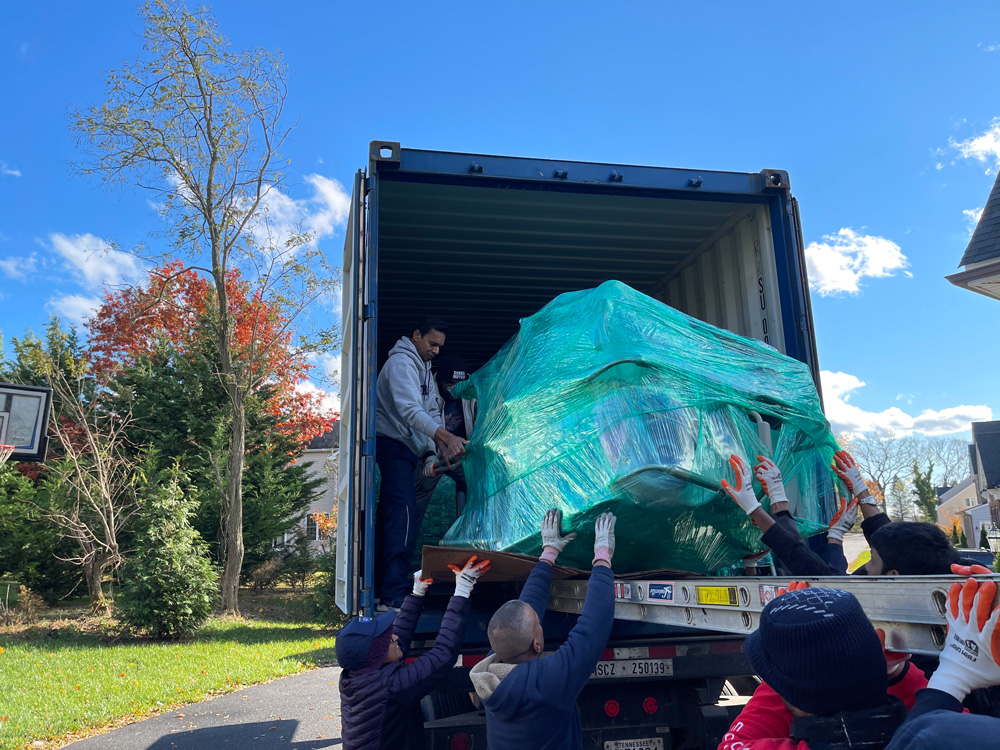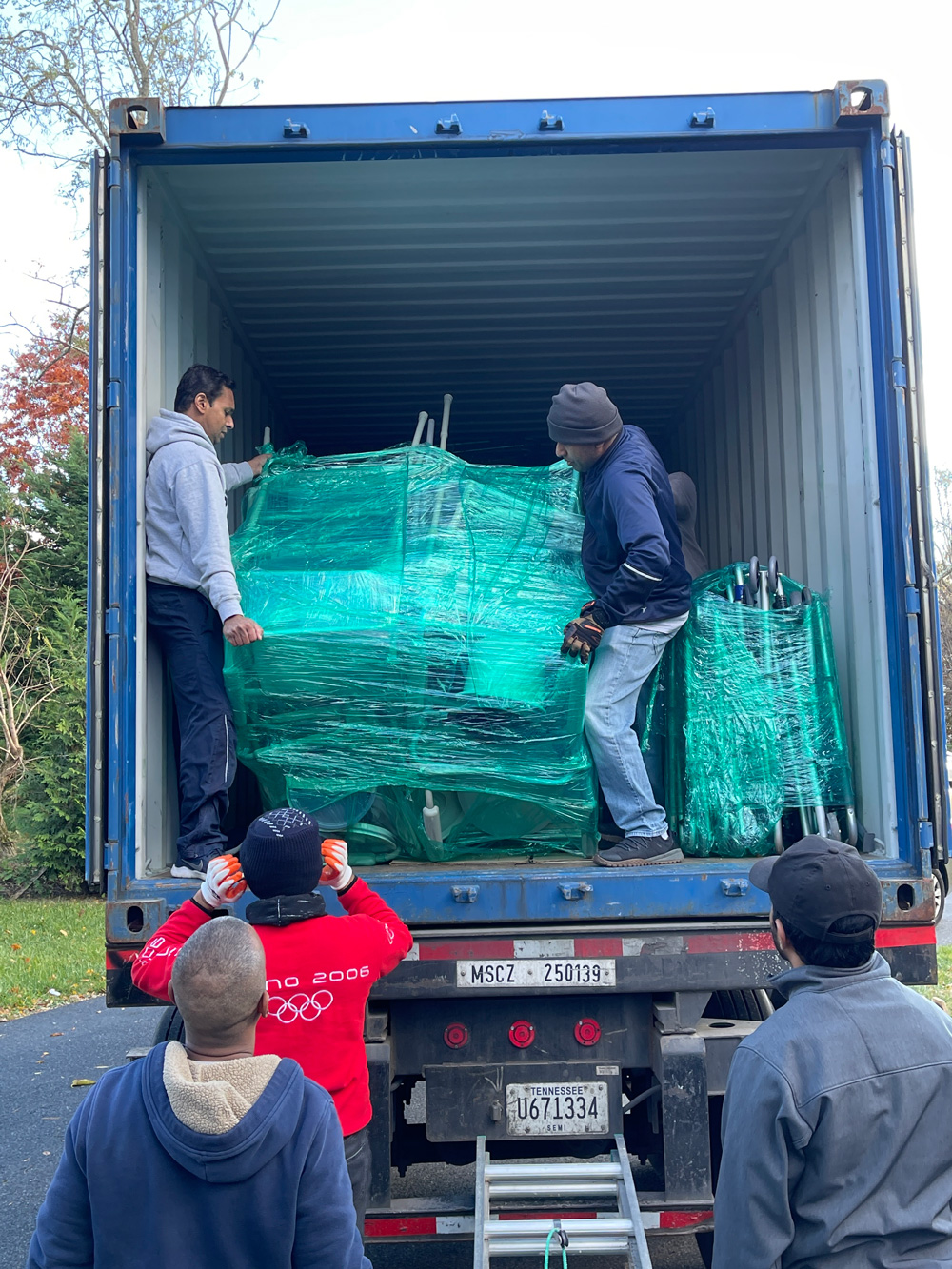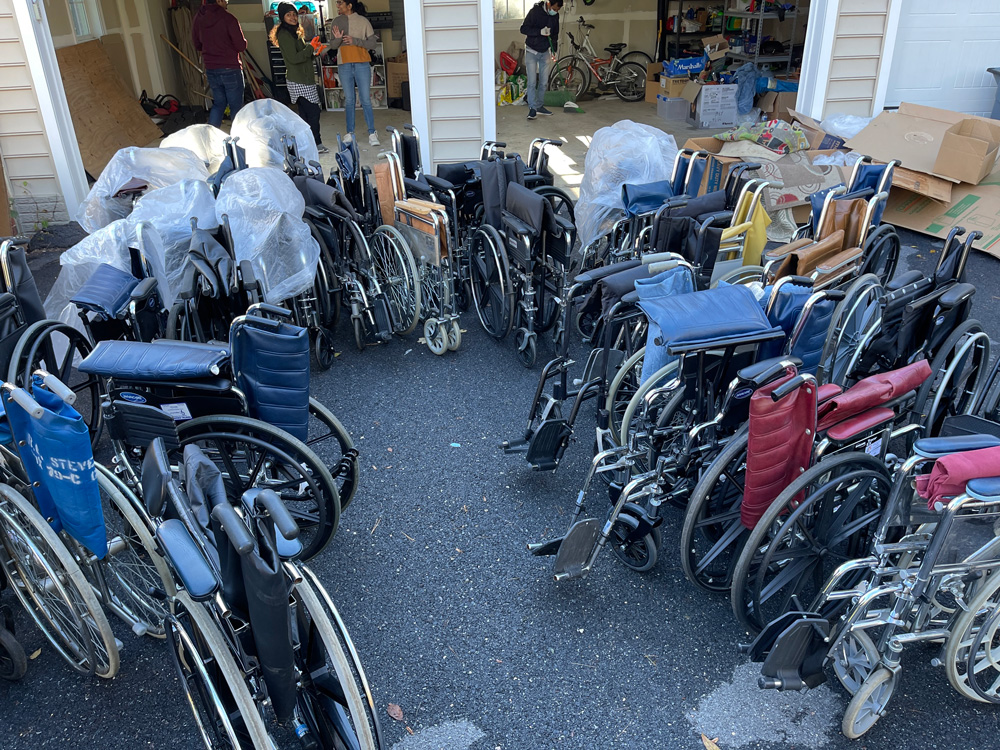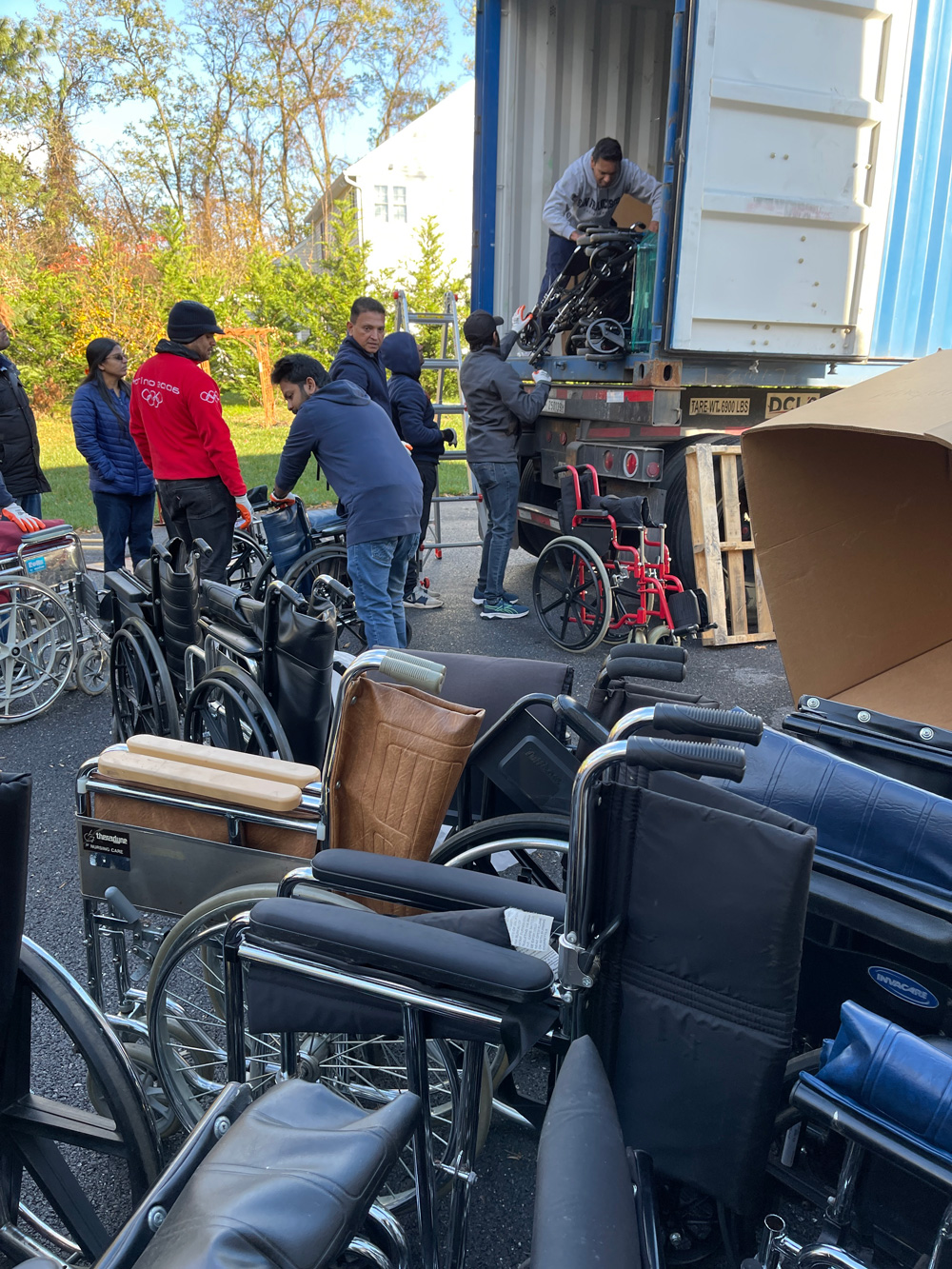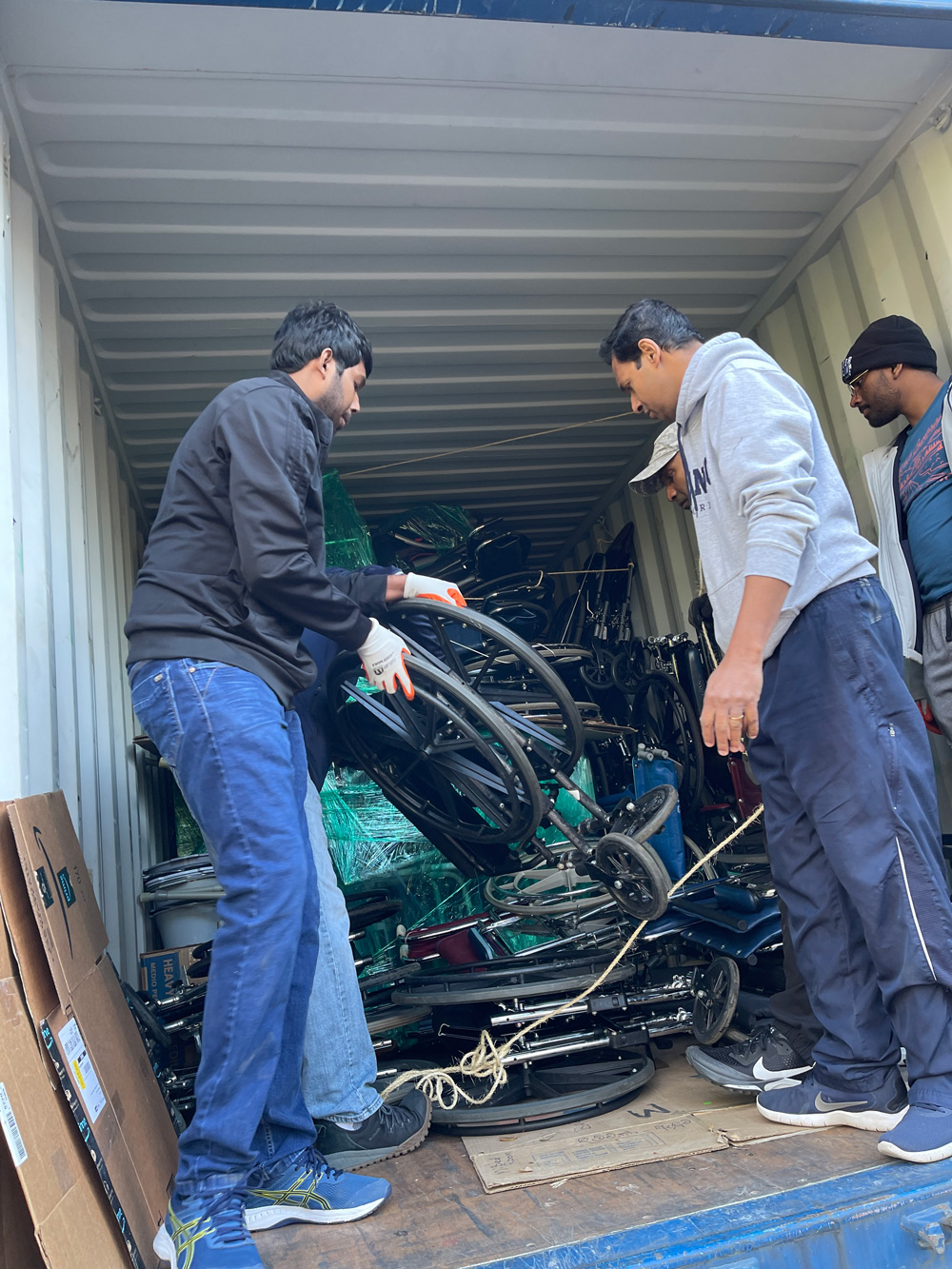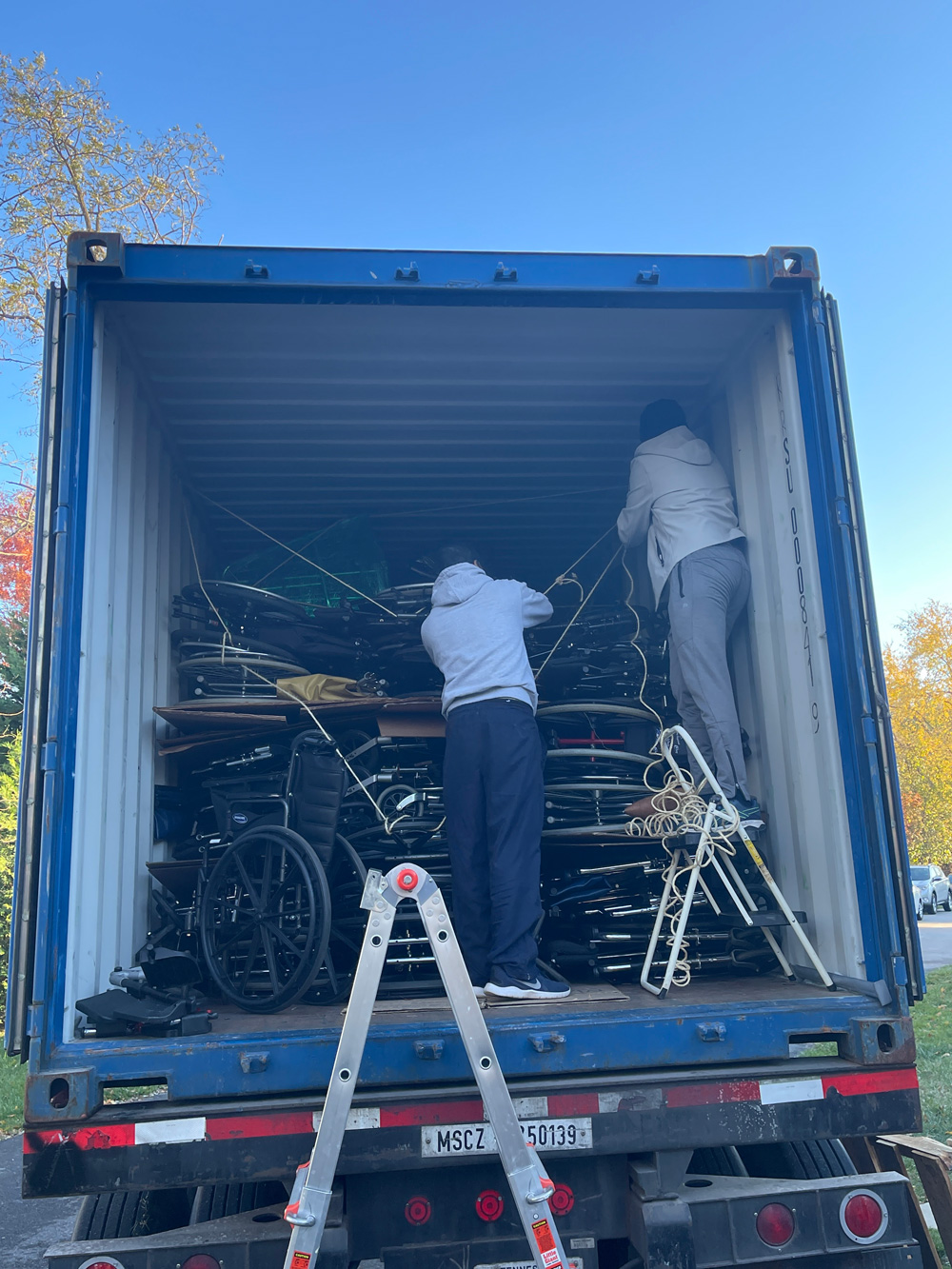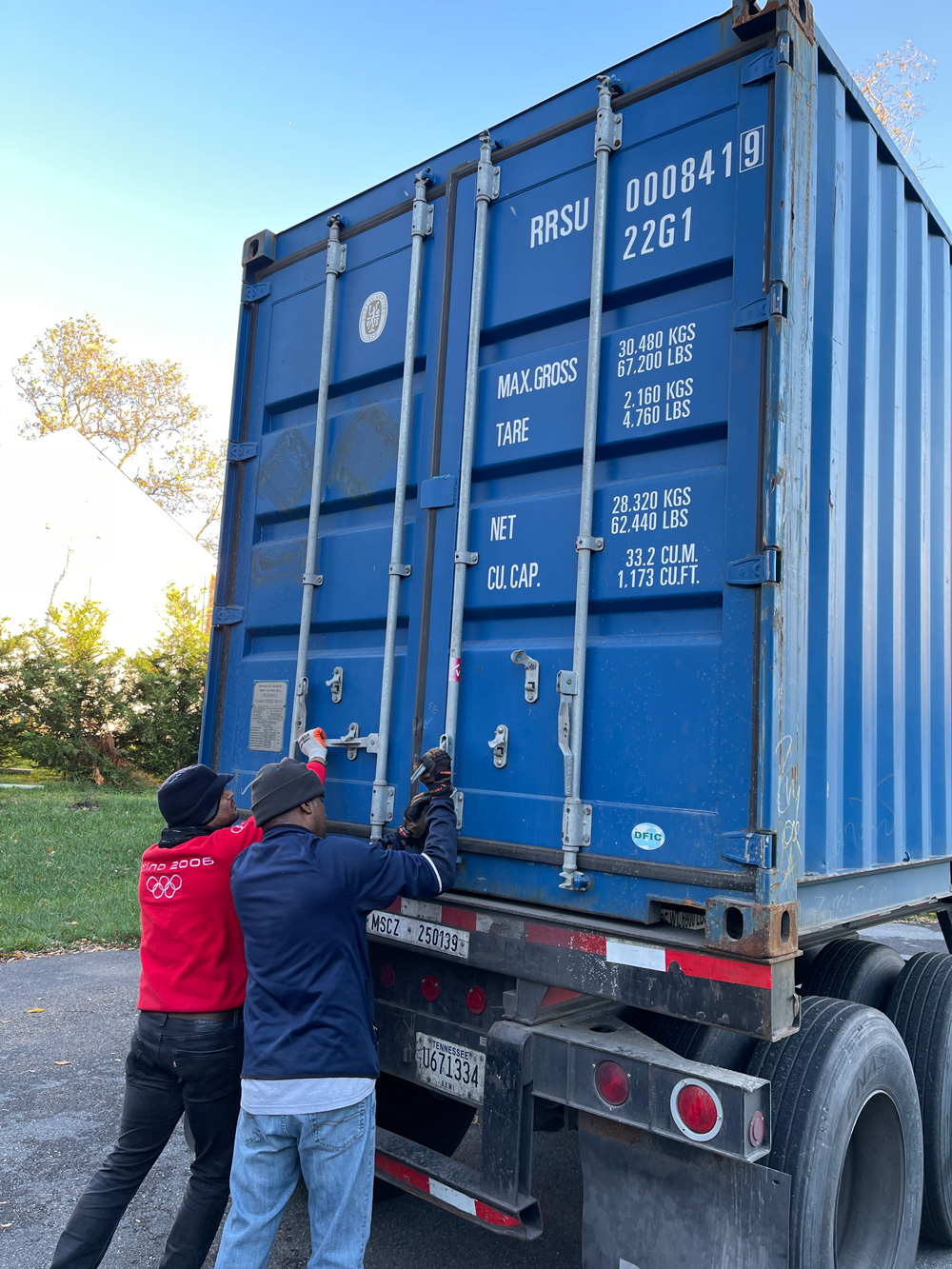 HSCGWA Second shipment to Sri Lanka for Covid-19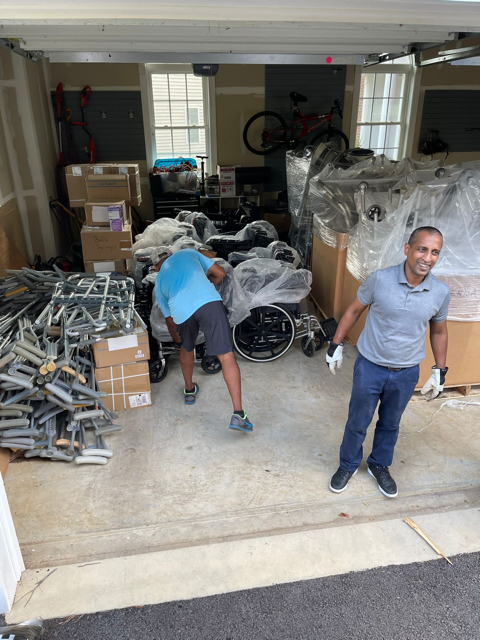 In the wake of the corona virus, the healthcare crisis in developing countries is "a matter of life and death," with a lack of medical resources for the disadvantaged population. Together we can change that and make a huge difference by donating the most needed medical equipment and supplies to public hospitals. We were able to collect a large amount of those equipment and supplies with the help of private medical institutions and donors. These most needed Medical equipment and supplies will be shipped to Sri Lanka . We need your contribution to cover the shipping costs.
This is our second project since we established HSCGWA in 2020.
In four months, we collected a full container load of medical equipment and supplies, ready to ship at the end of October to Sri Lanka .
Some of the items are to be shipped.
Wheelchairs

25

Walkers

100

Sets of Crutches

95

Catheter Insertion Kits for Hospital Beds

3600

Oxygen Concentrator

02

Maternity Kits

52

Packs of Tuberculin Syringes

200

Surgical Gloves with Bio-Gel

100

Surgical Gloves with Bio-Gel

100

Pro. Face Masks with Plastic Shields

200

Saline Enemas

88

Oxygen Concentrators 2 CPAP Machines

03

Cases Cure Medical Catheter Insertion Kits

10

CPAP Machine

02

Large Boxes - Adult Overnight Diapers

03

boxes of miscellaneous medical supplies/span>

40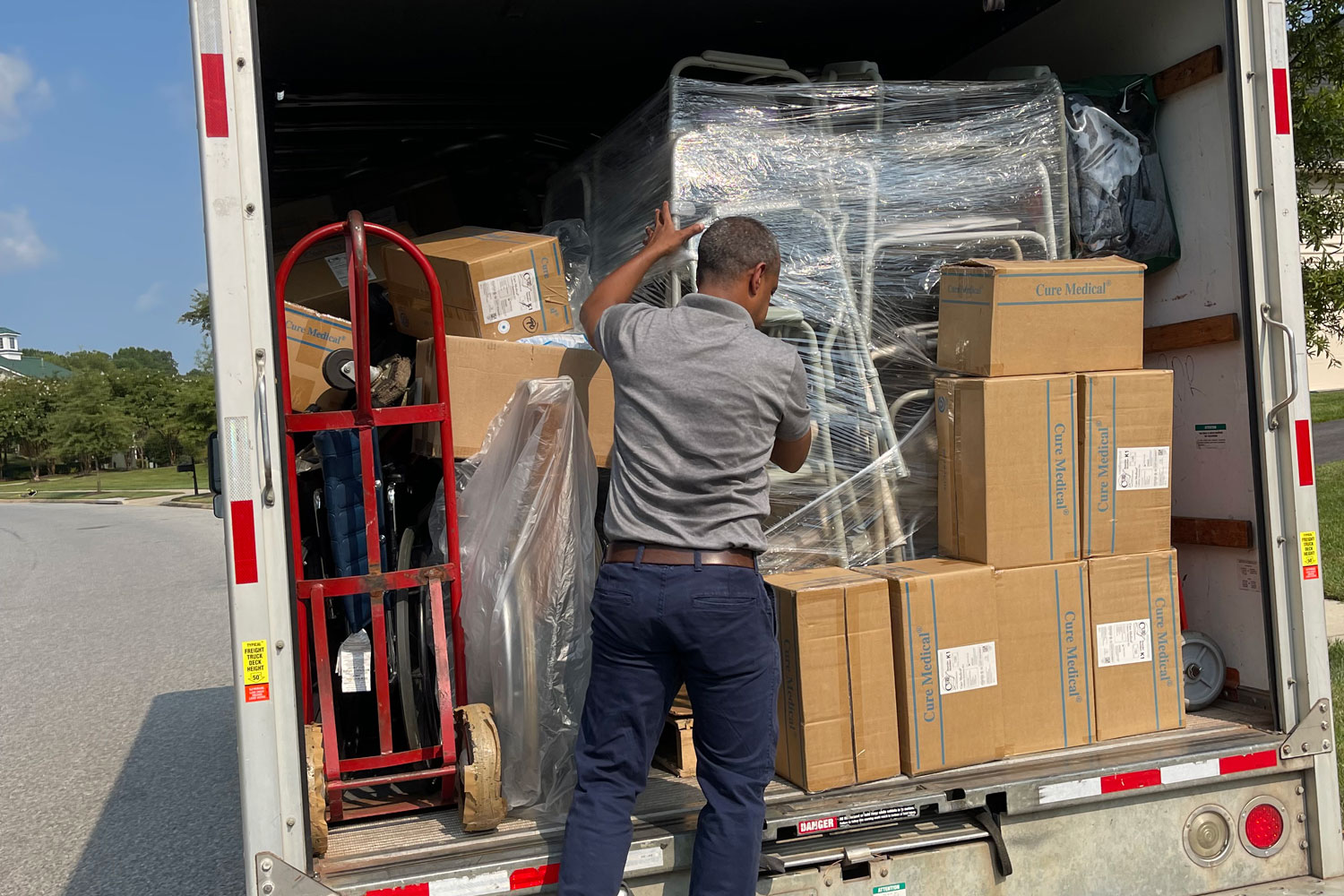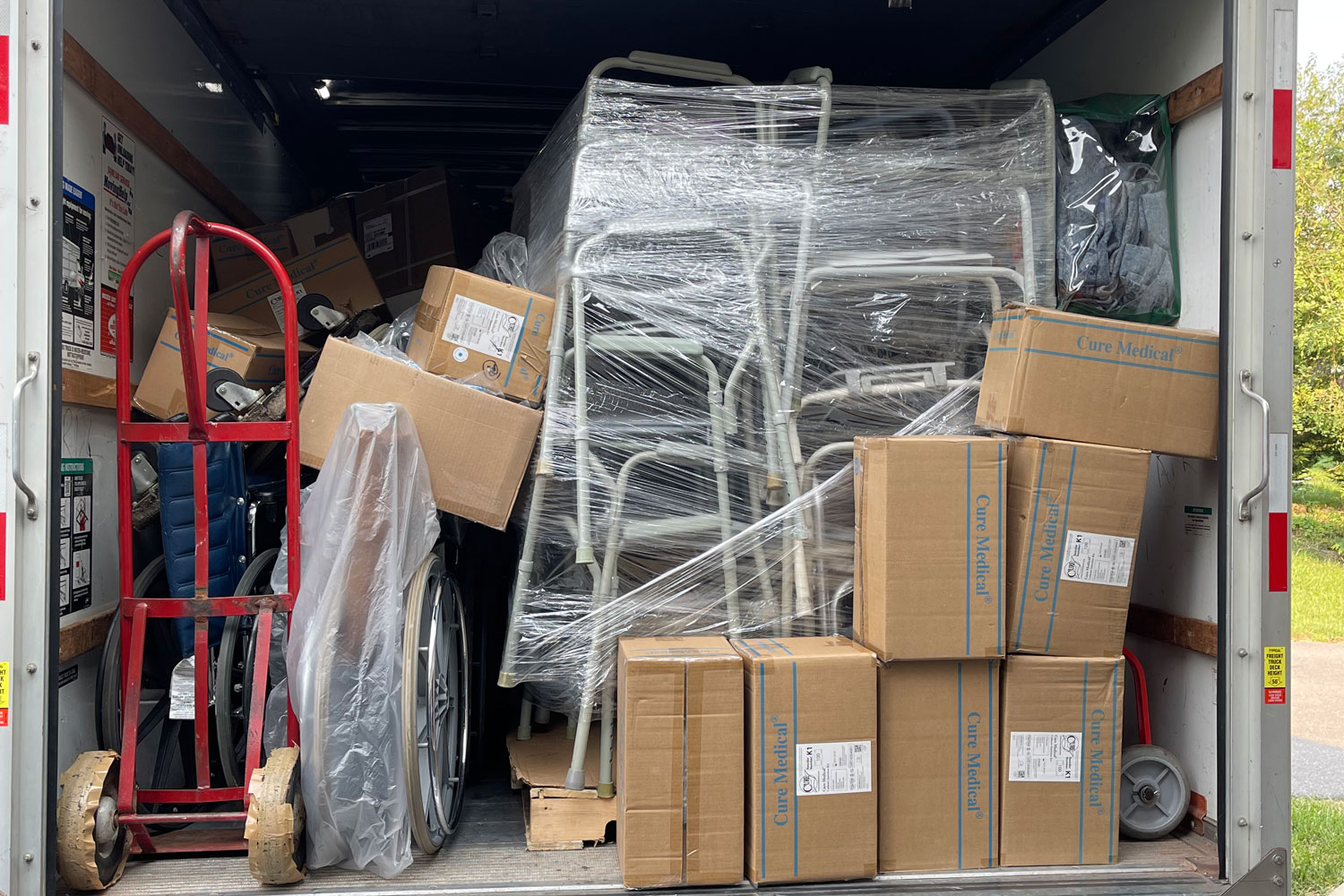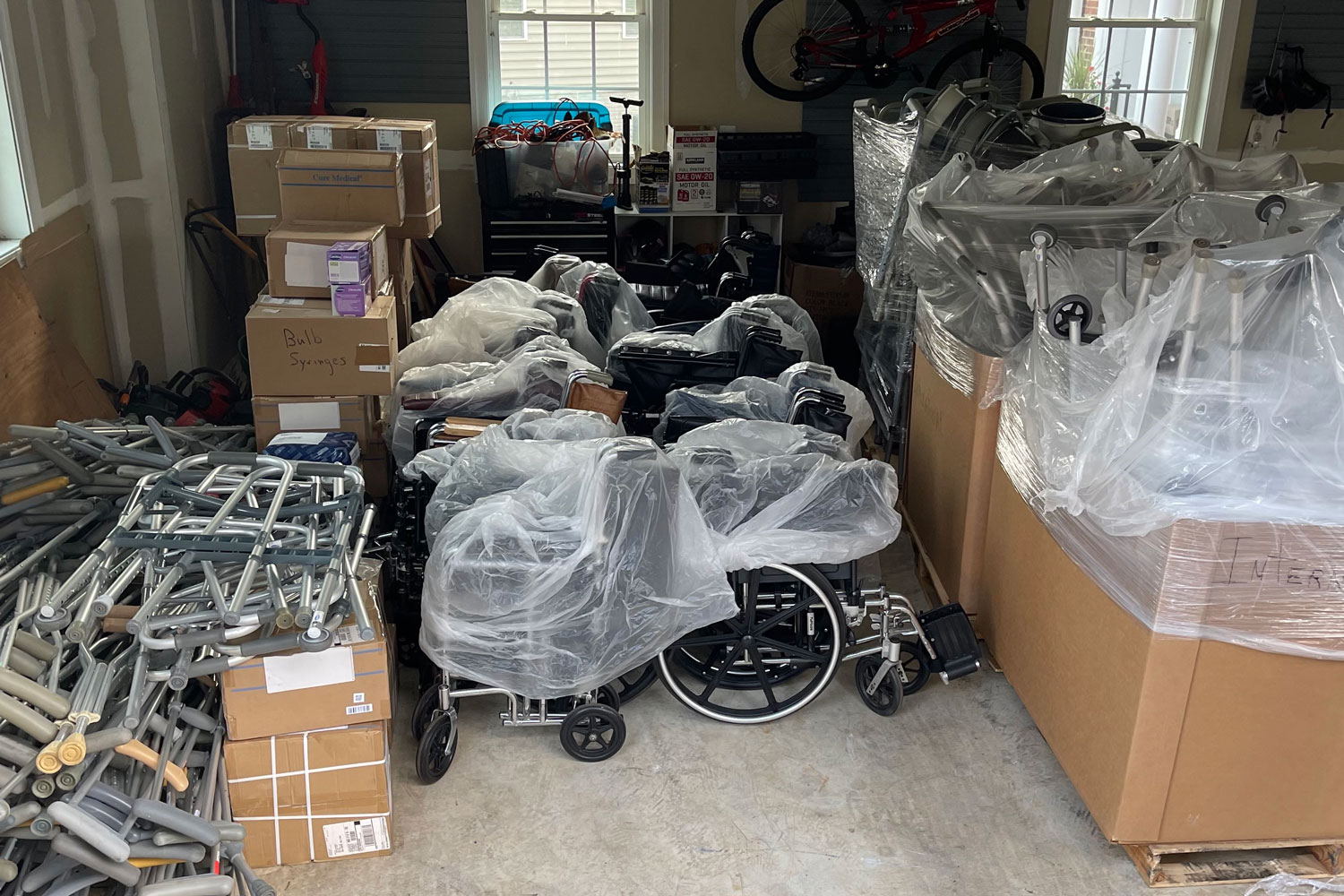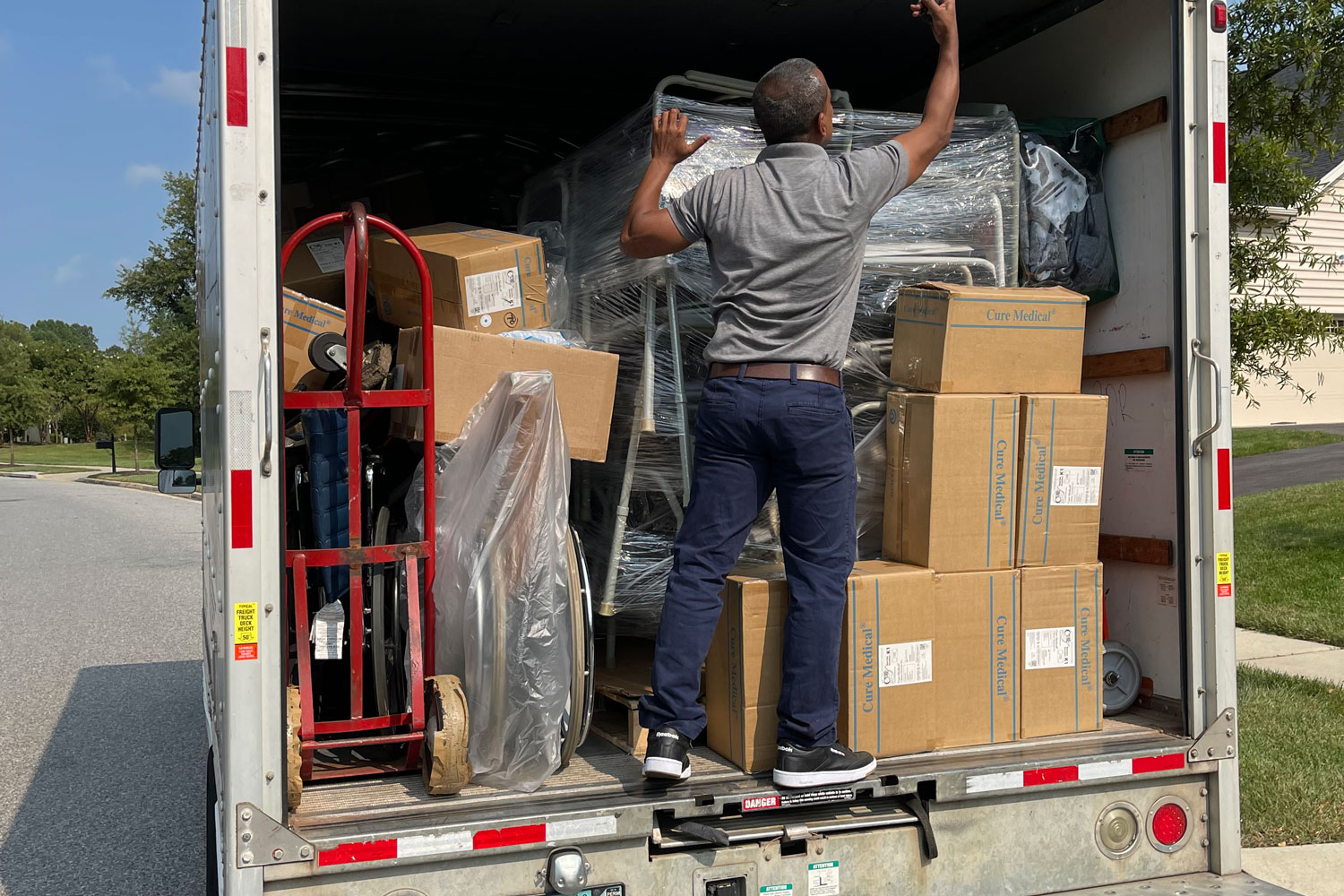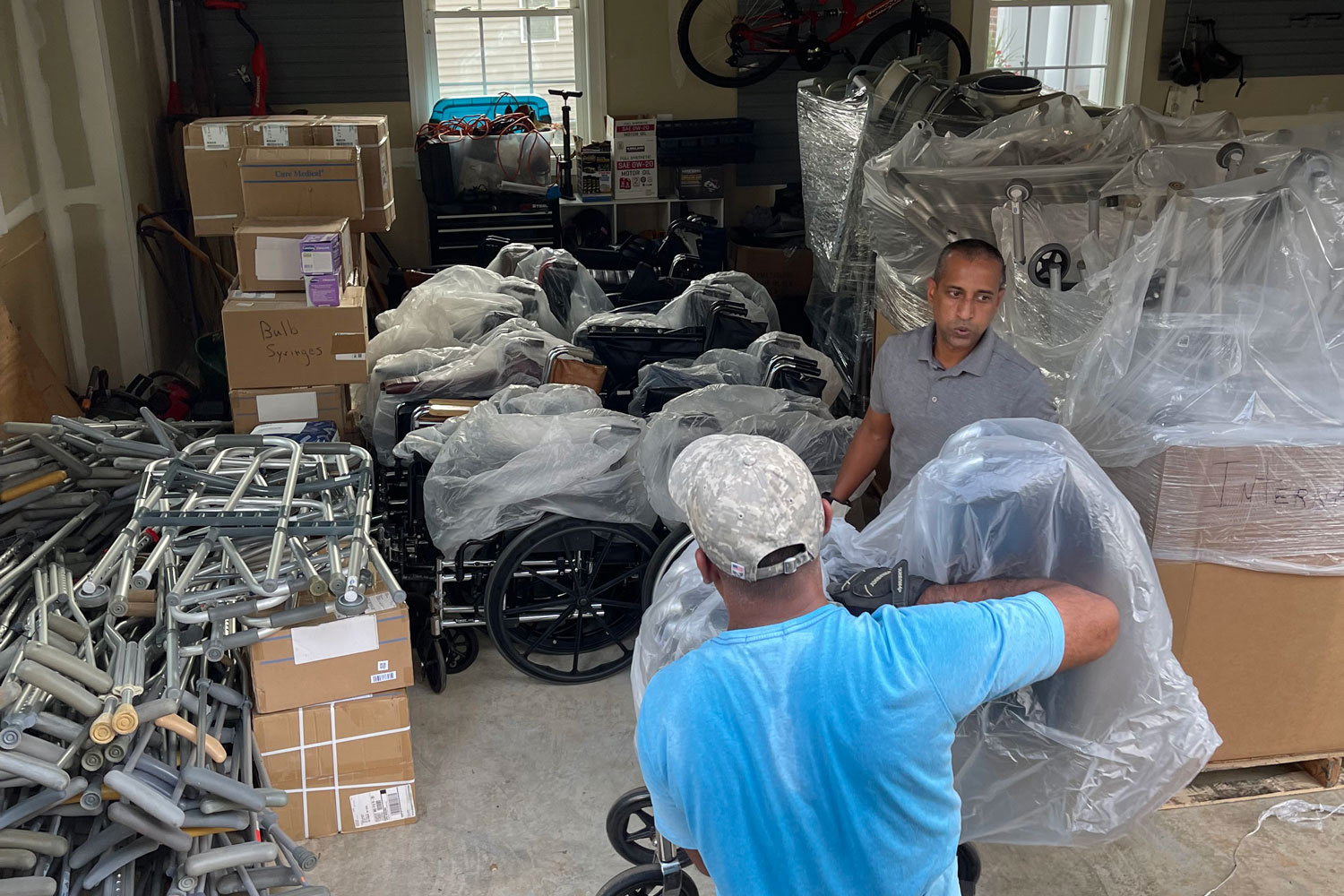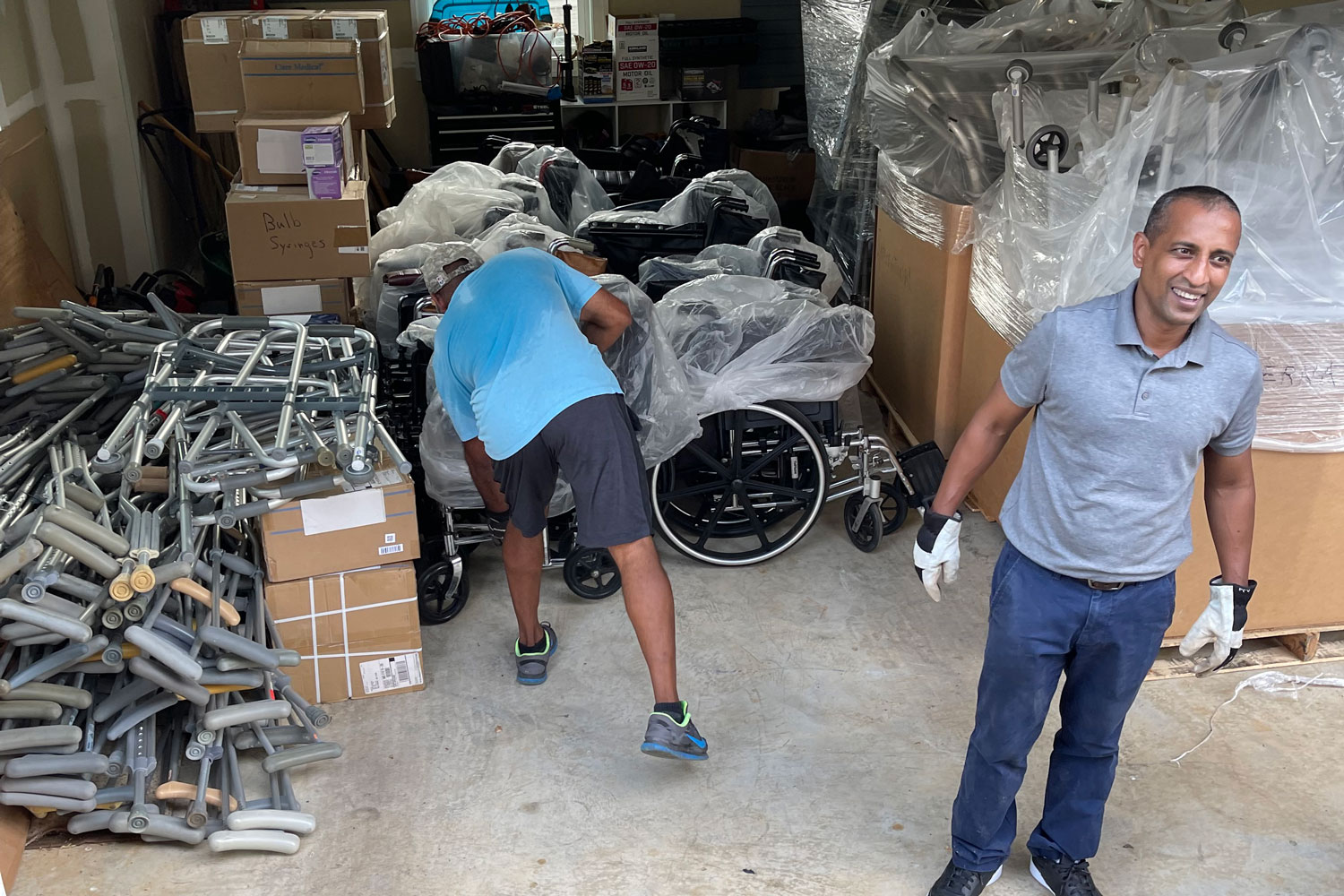 HSCGWA First shipment to Sri Lanka for Covid-19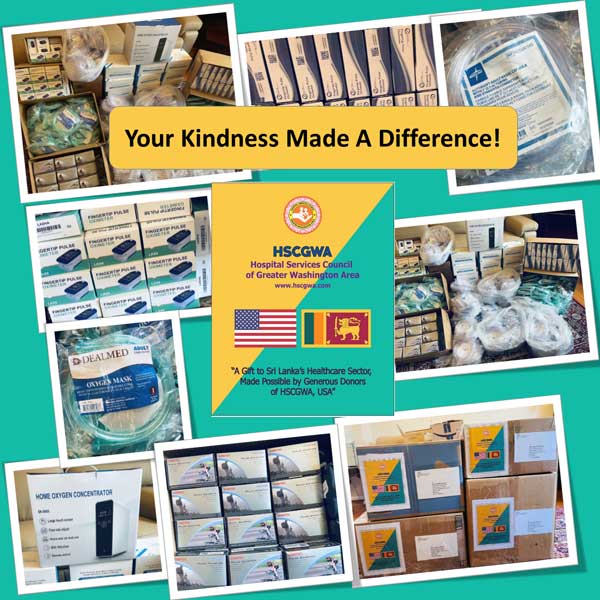 We have selected Sri Lanka as our current project base country. This time our effort is to help Sri Lanka for its fight against COVID-19.
Sri Lanka is suffering from the highly transmissible COVID-19 variant and has been breaking infection fatality records almost every day. Hospitals are filling up and bracing for a looming wave of deaths. The current situation in Sri Lanka is very grim. Doctors, armed with limited resources, say the second wave of infections hit so hard that they are struggling to cope with its magnitude. Hospitals are lacking medical equipment to serve patients who are suffering from severe COVID-19 pneumonia needing continuous oxygen therapy.
First Shipment to Sri Lanka
Oxygen Masks

130

Nasal Cannula

450

Pulse Oximeters

135

Home Oxygen Concentrator

1

Nasal Cannula

270

Pulse Oximeters

125